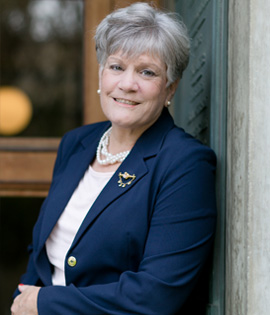 Barbara A. Keough
Barbara A. Keough
is an attorney licensed to practice in the State of California. Her primary focus is general litigation, although her twenty-five plus years' experience includes personal injury, employment law litigation, municipal law, real estate, land use and planning, business law, construction defect, quiet title, injunctive relief, landlord-tenant disputes, automobile dealership law and transactional law.
Ms. Keough has represented clients in both the private and public sectors including the Counties of San Bernardino and Riverside, the Diocese of San Bernardino, school districts, and public transit agencies. She has jury trial and court trial experience.
Ms. Keough earned her Juris Doctorate from the Citrus Belt Law School (now, California Southern) in 1990.
Outside of the office, Ms. Keough serves on the board of directors for the San Bernardino County Bar Association, the Legal Aid Society of San Bernardino and chairs the Family Selection Committee for Habitat for Humanity, San Bernardino Area, Inc. She is very active in her church and sits on the Bishop's Diocesan Pastoral Commission. She received the 2014 Citizen Achievement Award from the League of Women Voters of San Bernardino. She was conferred the St. Bernardine Award from Bishop Gerald Barnes and in 2015 was given the St. Thomas More Award. She has authored a few articles published in the local bar bulletin and has given workshops through the San Bernardino County Bar Association.
Bar Admissions:
California Bar: 1990
– All Superior Courts in the State of California
– United States Court of Appeals for the Ninth Circuit