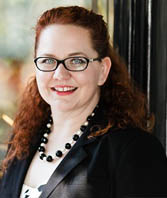 Amanda J. Parker
The backup of this post in your browser is different from the version below. Restore the backup.
Amanda J. Parker
is an Associate Attorney at Homan & Stone. She is a litigator experienced in insurance defense, personal injury, and premises liability. She also has experience representing both plaintiffs and defendants in civil rights, municipal law and employment-related disputes law. She has obtained several favorable settlements and has successfully mediated many cases.
As a native of the Inland Empire, Amanda attended college at California State University San Bernardino, where she received a B.A in Political Science. She obtained her J.D. from Western Michigan University Cooley Law School. She was admitted to the California State Bar in 2013. She is also a member of the United States District Court for the Central District of California and the United States Court of Appeals for the Ninth Circuit.
In her free time, Amanda enjoys Pilates and spending time with her dog.
Admissions
• California State Bar – 2013
• United States District Court Central District of California – 2013
• United States Court of Appeals for the Ninth Circuit – 2014
Educations
• California State University San Bernardino – 2007
• Western Michigan University Cooley Law School – 2013