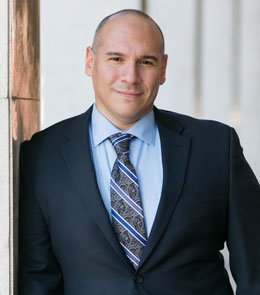 Jaime Duarte
Jaime Duarte
 has worked in the legal field since 1997, when he interned as a clerk for a family law firm in New Mexico.  He has been a Paralegal since 2002, specializing in various fields of law.  Prior to Homan & Stone, Mr. Duarte worked as a contract Paralegal at San Manuel Casino in Highland, California, assisting with the procurement of entertainment, business operations and patron vendor contracts.  He has also worked at law firms specializing in general liability, personal injury, insurance defense, federal and local disability, contract law, and as a Paralegal/Supervisor for a well-known NASDAQ traded air-ambulance company.  At Homan & Stone, Mr. Duarte assists the partners with trial preparation and case development. 
New Mexico State University, Las Cruces, NM: Associate Degree in Law for Paralegals and in Composition and Rhetoric.
Certified Paralegal Research Specialist in Westlaw and LexisNexis.