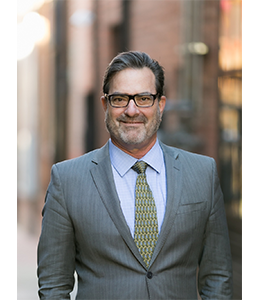 Jared Gross
JARED GROSS is Of Counsel at Homan & Stone. His wide-ranging practice has focused on general liability and business litigation (including automobile, premises, public entity, products, wrongful death and dog bite liability). Mr. Gross has dozens of jury trials to his experience, and has a demonstrated passion for achieving the best possible and most practical outcomes for his clients.
Mr. Gross is a self-described "attorney educator," and is a nationally recognized expert on bar exam preparation, having lectured on this topic throughout the country for over 30 years. He has been a faculty member at Western State College of Law (Fullerton), lecturing on Civil Procedure and Remedies, and at Abraham Lincoln University School of Law, lecturing on Constitutional Law, First Amendment, and Advanced Business Organizations. He was a Program Head for the Legal Assistant (Paralegal) Department at Charter College, Long Beach and was responsible for curriculum design for the certification program.
Mr. Gross has published numerous articles in publications such as the Los Angeles Daily Journal and the National Jurist, in addition to preparing program material for Fleming's Fundamentals of Law and PMBR, the Multistate Specialist (now Kaplan). He began his legal career as an investigative intern for the Public Defender Service of the District of Columbia under famed attorney Charles Ogletree, clerked for the Legal Department at Capitol EMI Records, and performed research for well-known white-collar criminal defense attorneys Tom Holliday, Jim Clark and Kirk Patrick.
Admissions
• California, 1986; US District Court for the Northern District of California, 1986; US District Court for the Central District of California, 1987; Ninth Circuit Court of Appeals, 1987; US Supreme Court, 2011.
Education
• Santa Clara University School of Law, J.D. 1985; UCLA, B.A. cum laude 1981
Affiliations
• American Bar Association, CAALA, Orange County Bar Association