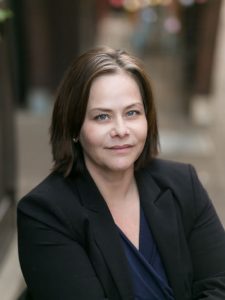 Jolina A. Chavez
The backup of this post in your browser is different from the version below. Restore the backup.
Senior Attorney
Jolina A. Chavez
is a Senior Attorney in Homan & Stone's Workers' Compensation Department. 
After graduating college and graduate work, Ms. Chavez started a career in law enforcement. Upon the urging of her colleagues, Ms. Chavez resigned to attend law school full-time. Ms. Chavez helped start the school's student mentoring program as well as working as a clerk with the local district attorney's office. Upon becoming licensed, she started working as an applicant's attorney but soon discovered that her passion was representing employers and helping them make their business successful. In her spare time, Ms. Chavez is an animal foster and advocate as well as a certified kettlebell and kickboxing instructor.
Education: University of West Los Angeles, Juris Doctorate, 2012; California State University San Bernardino, 2000
Educations
• University of West Los Angeles, Juris Doctorate, 2012
• California State University San Bernardino, 2000