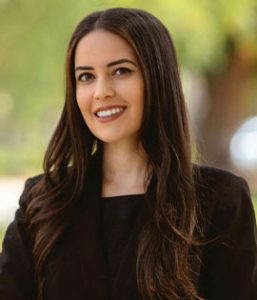 Lauren C. Martin
LAUREN C. MARTIN
is an Associate Attorney at Homan, Stone & Rossi. She is licensed to practice law in all California state courts, as well as the Central, Northern, Eastern, and Southern Districts of California.
Ms. Martin is results-oriented, extremely organized, and manages all stages of litigation, including discovery, taking and defending depositions, drafting and conferring on trial documents and motions, trial preparation, etc.
Ms. Martin graduated cum laude from the University of California, Irvine with a bachelor's degree in Political Science and a minor in History. After undergrad, Ms. Martin graduated from Southwestern Law School's prestigious 2-year J.D. SCALE-program and was an active member of the Women's Law Society and Criminal Law Society. Throughout law school, Ms. Martin focused on civil litigation research while also a full-time extern at the Los Angeles District Attorney's Office: Hardcore Gang Division.
Prior to joining Homan, Stone & Rossi, Ms. Martin worked as an associate at a Los Angeles based firm where she specialized in litigating consumer warranty claims and fraudulent concealment actions. She has tried numerous cases in both State and Federal Court. Ms. Martin also worked as an associate at a real estate litigation firm where her emphasis was primarily on unlawful detainer actions.
Admissions
• California State Bar, 2017
Education
• University of California, Irvine, 2012; Southwestern Law School, 2015
Affiliations
• California State Bar